You can study in English on the training course.
Presentation: The focus of the training course
Please find the application form on this page.
A strong foundation in the Word
You are assured of the origin of the Bible, its authority, and its reliability. You will learn to recognize how the Word is to be practiced in your own and others' lives.
Personal love relationship with Jesus
You will be helped to get to know Jesus personally so that you can hear his voice and live in his constant presence with the right driving force in your life and your ministry – God´s love.
The Holy Spirit and the gifts of the Spirit
You will become confident in how the Spirit manifests, his ways of expression and functions. You will learn what the gifts of the Spirit are, how to respond and cooperate with the Spirit.
Healing of the soul and body
You get to know Jesus as the healer of the soul and the body. You will receive healing and restoration yourself, and at the same time be trained to convey healing through the biblical laying on of hands and through individual prayer and counseling sessions.
The personality of Jesus and his healing ministry
You will learn how Jesus healed when he walked the earth, how he treated them and his attitude towards the sick people. You will learn where diseases come from and different ways to mediate healing.
The restoration of the personality
You will find your unique personality and be bold to contribute with your gifts. You will learn more about the reality of the new creation, the justification and that the past has no right to hinder you.
Deliverance ministry
You will gain insight into the invisible world, how the powers of darkness and the destructive forces of sin work. You will become aware of the strong authority you have, based on the name of Jesus and his victory at Calvary. You will understand your position in Christ and the protection that is in him.
Prayer ministry
You learn the inner prayer, the prayer of the heart. You become an intercessor who has contact with the heart of God, where mercy, perseverance and boldness are important ingredients. Your prayer will be based on God´s promises in the Word.
Studies in the distance
The school days are sent to you daily as video links. You can follow them as live broadcasts or watch them afterwards.
Practical prayer training takes place via telephone or digital meetings.
Students in the distance education have regular online meetings with personal.
They do the tests digitally.

Application form
Please upload the application form here. Please find the application form and the recommendation letter here.
Contact
Please contact us if you have questions, concerns or would like us to send you more information or application documents to our Bible school.

Församlingen Arkens bibelskola Jesus Helar och Upprättar
Arken Church Bible School Jesus heals and restores
Address: Box 134, 196 23 Kungsängen, Sweden
E-mail: [email protected]
Phone number:  + 46 8 588 840 00
Fax:  +46 8 588 840 99
The School year 2023/2024
Autumn 2023 Wednesday September 6th – Wednesday December 22nd
Spring 2024 Monday January 15th – Friday May 31st
There will be two vacations weeks during the spring season.
Students pay the following fees:
The course fee is 80 USD/month September – May. If you would like to apply for sponsorship please write that in your application.
The course fee partially covers costs for administration, books and other course material, recording and downloading of teaching, degree, etc.
The other part of these costs is covered by our sponsors. If you would like to sponsor an international student, please write to us at [email protected].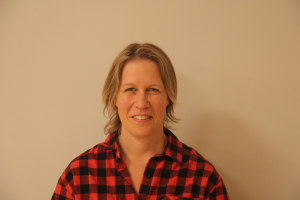 In Her Own Words: «Jesus Healed Me of Fatigue – Now I Dare Flow in the Prophetic!"
"Jesus healed me of exhaustion. Nausea and dizziness are fully gone. He healed me of fear and rejection and began establishing my identity and self-image. Jesus lifted the robe of sorrow off me. The Lord healed my marriage and gave me new hope for the future. My family and I are truly blessed in more ways than one by attending Arken Bible School. Their teaching on healing of the soul is one of a kind. All would greatly benefit from it as it works deep in your will, emotions and thoughts. Truly life changing. Thank you, Jesus! Your Word is alive, powerful, sharper than any double-edged sword, piercing right in between soul and spirit, joints and marrow. It goes straight to the point of what the human heart is thinking or intends to do."
Josephine, training track, 1st year.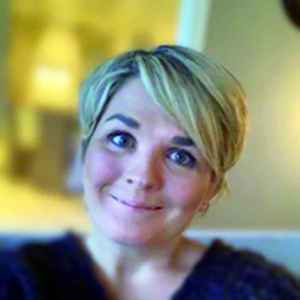 Inner healing and passing it on in ministry
In this Bible-school you will have plenty of time for your soul to heal. I have experienced that Jesus is the one who can heal me, set me free and make me righteous. When I myself have been touched by the goodness of Jesus, it is easy for me to pass it on to others.
Elin Maröy
Year 1, distance student at JHR from Norway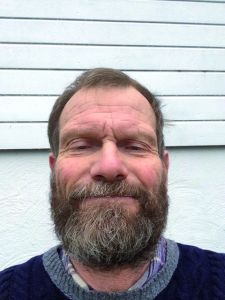 Distance Bible-school
JHR Bible-school online has given me an oppurtunity to go to bibleschool at the same time as I work as a farmer. I have been thouroughly established in the truth that I have become righteous in Jesus. I am delighted to be living the naturally supernatural life more and more abuntantly.
Jan Solberg
Year 1, distance student at JHR from Norway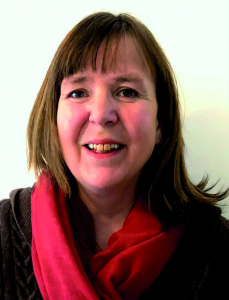 The best thing that has happened to me
Inner wounds have been healed, improper ties and bindings have been broken, and relationships have been established. My faith and my prayer life have been completely transformed. I can truly recommend the Jesus Heals and Restores Bible-school!
June Ramsö
Year 1, JHR bible-school